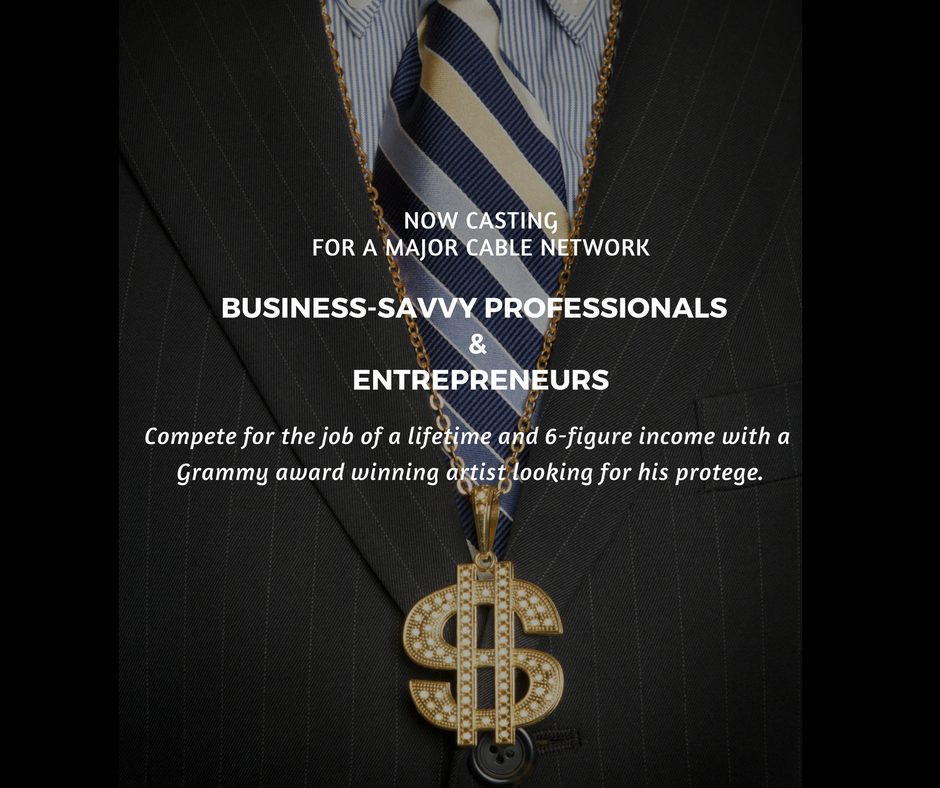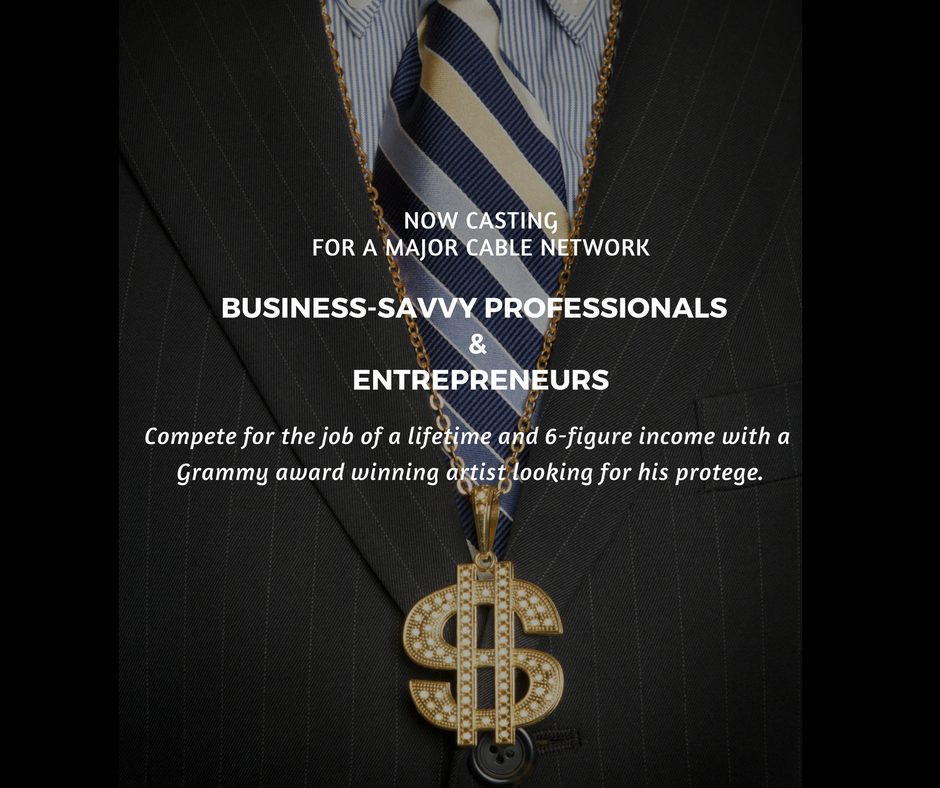 NOW CASTING ENTREPRENEURS & BUSINESS-SAVVY PROFESSIONALS
Iconic Casting, 51 Minds Entertainment and A Major Cable Network are searching for Entrepreneurs and Business-Savvy Professionals to compete for the job of a lifetime and 6-figure income with a Grammy award winning artist looking for his protege. Are you interested in learning the ins and outs of a multi-million dollar empire that extends into music, fashion, real estate, entertainment, and beyond, from one of hip-hops most legendary artists. Whether you have a college degree or a degree from the streets, if you think you have the experience, passion, and the hustle to help run an empire, then we want to hear from you!
ELIGIBILITY:
Applicants must be 18 years of age as of Sept 5, 2017 (For verification purposes only pursuant to 18 U.S.C. §§ 2256 et seq.) and a legal resident of the United States. Applicants must not be a candidate for public office and must agree not to become one until after (1) year after the initial exhibition of the episode of the program in which you appear, if selected as a participant.
TO APPLY:
Click on the "apply online now" button to begin the online application process. PLEASE NOTE: You must read the information provided below prior to commencing the application to ensure your application is submitted succesfully.
PHOTOS:
At the end of the application process you will click submit. Immediately following that you will be prompted to upload photos to your application. We recommend saving at least two photos to your desk top prior to beginning the application so they are readily available when requested. We ask that you upload a close up ( shoulders up ) and a full length shot.