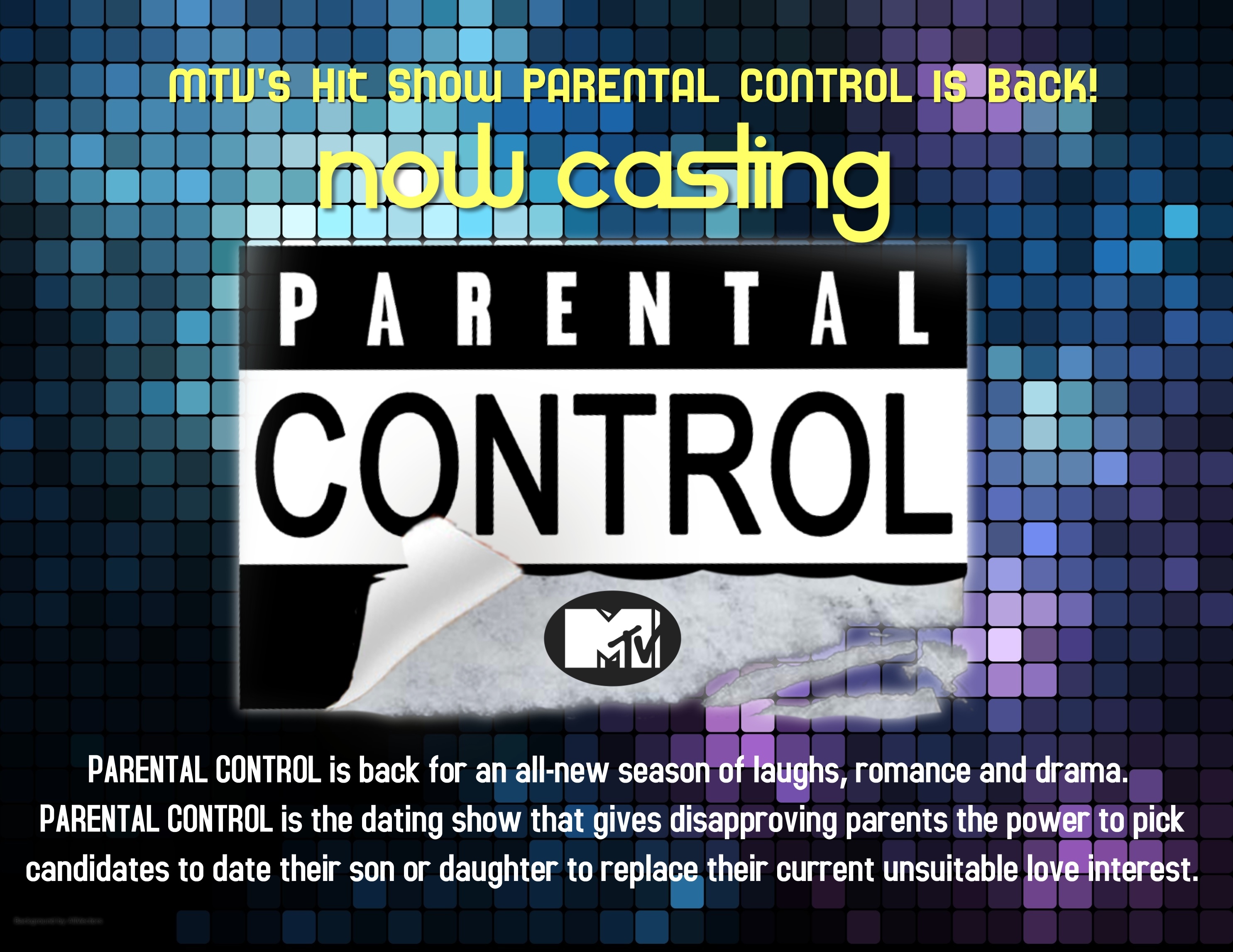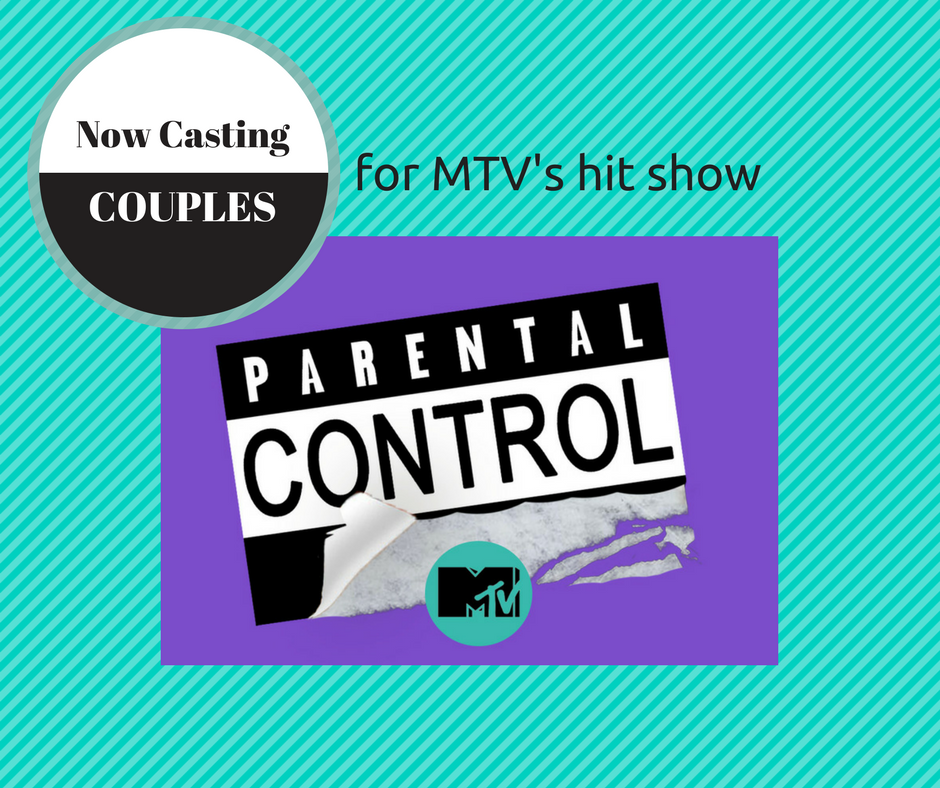 Now Casting COUPLES for MTV's PARENTAL CONTROL
MTV's hit dating show, PARENTAL CONTROL is back for an all-new season of laughs, romance and drama. We're casting fun, outgoing couples who have at least one set of parents who can't stand their son or daughter's significant other. PARENTAL CONTROL is the dating show that gives disapproving parents the power to pick candidates to date their son or daughter and replace their current unsuitable love interest.
Do your parents dislike your current boyfriend or girlfriend?
Are they always complaining that you can do better??
Now's your chance to finally show them once-and-for-all that you've already found THE ONE!!
Parental Control is looking for adventurous, fun couples who are willing to put their love to the test to prove their parents wrong.
*Sons/Daughter and Significant Others must be 18+ to participate.
**All approved and selected participants will receive a fee for their appearances subject to any and all conditions required in the applicable appearance release, including a fully signed copy thereof and any and all background check requirements.
TO APPLY:
Click on the "apply" button to begin the online application process. PLEASE NOTE: You must read the information provided below prior to commencing the application to ensure your application is submitted succesfully.
PHOTOS:
At the end of the application process you will click submit. Immediately following that you will be prompted to upload photos to your application. Take a quick selfie or save a couple of photos to your desk top prior to beginning the application.