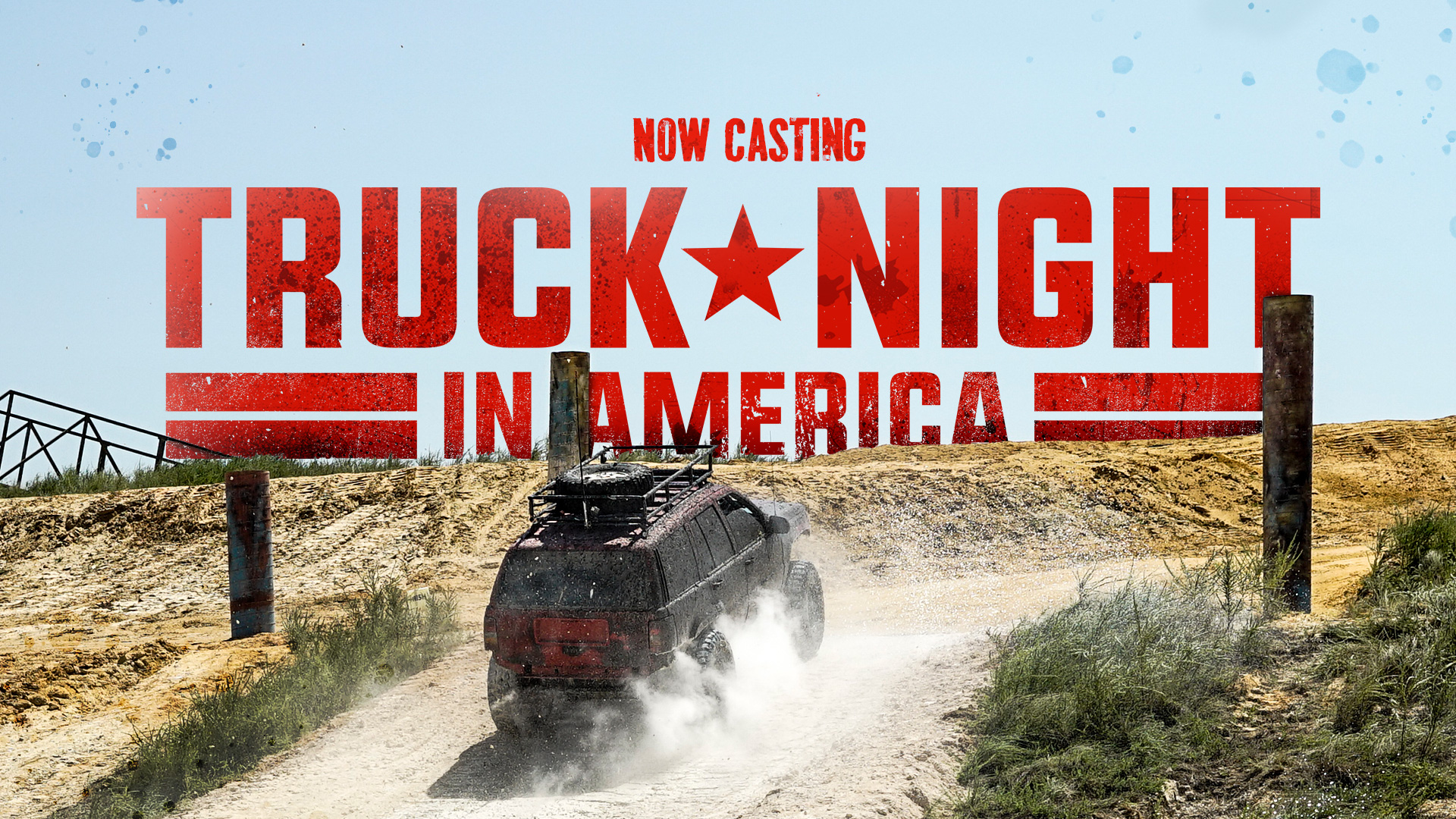 TUNE INTO HISTORY CHANNEL
TRUCK NIGHT IN AMERICA
THURSDAYS @ 10PM ET/PT
TRUCK NIGHT IN AMERICA IS CASTING TRUCK DRIVING, MUD LOVING, ADRENALINE JUNKIES TO COMPETE FOR $10,000
IT'S TRUCK VS TERRAIN!
TRUCK NIGHT IN AMERICA is the competition series where each episode, five drivers in their personal customized trucks and jeeps go head to head in three challenges, testing their vehicle's speed, strength or handling. The last two men or women standing, will take on the three-mile-long obstacle course known as "The Green Hell," which challenges trucks and drivers to fly off jumps, climb a mountain of crushed cars, and tear through swamps.
In the end, the best driver will take home $10,000 and be crowned the "Truck Night Champion."
If you have the guts to put your truck up against other beasts of steel, then apply now!
*If selected to appear on the show, participants must be willing to travel themselves and their vehicle to the location near Augusta, Georgia.
Please Read the entire page so that you have all the necessary information to ensure your application is submitted successfully.
ELIGIBILITY:
Applicants must be 18 years of age at time of submission and a legal resident of the United States to be eligible. Applicants must not be a candidate for public office and must agree not to become one until after (1) year after the initial exhibition of the episode of the program in which you appear, if selected as a participant.
TO APPLY:
Click on the "apply now" button to begin the online application process. PLEASE NOTE: You must read the information provided below prior to commencing the application to ensure your application is submitted successfully.
PHOTOS:
At the end of the application process you will click submit. Immediately following that you will be prompted to upload photos to your application. We recommend saving at least two photos to your desk top prior to beginning the application so they are readily available when requested. We ask that you upload a close up photo of yourself and one of your truck.
If experiencing problems with submitting an application, please send all required information and photos to casting@iconiccasting.com